Teko Comfort Futon Mattress
Medium / Firm - Natural Cotton & Latex Mattress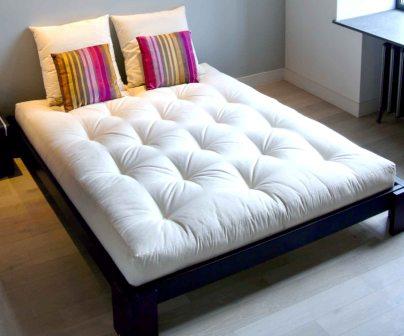 The Teko Comfort futon mattress provides superior comfort and is filled with layers of 100% cotton fibres that's keep the proper temperature of the body during sleep in combination with a solid core of Latex which is most resilient and adjusts to the shape and positions of its user ensuring a real comfort during sleep.
The Latex foam is antibacterial and antifungal.
The Teko Mattress should be fitted onto a slatted bed frame or futon frame as the futon mattresses require air circulation.
The Teko mattress is covered with a 100% cotton fabric which is quilted ( non removable cover) and guarantees its proper shape for years.
3ft Teko comfort Mattress – Cotton & 3cm Latex matting €360
4ft6 Teko comfort Mattress – Cotton & 3cm Latex matting €460
5ft Teko comfort Mattress – Cotton & 3cm Latex matting €580 ( delivery starts from €100.00 )
6ft Teko comfort Mattress - Cotton & latex Matting €680.00 ( delivery starts from €120.00 )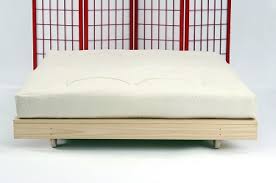 delivery starts from € 35 galway city - €60 county - €80 €100 €120 depending on weigh and size - by courier