Fuji Futon Sofa Bed
Innovation Living offers a variety of multifunctional Danish designed sofa beds in several styles and different features. The design and style of each sofa bed is exquisitely designed to create space and atmosphere based on individuality.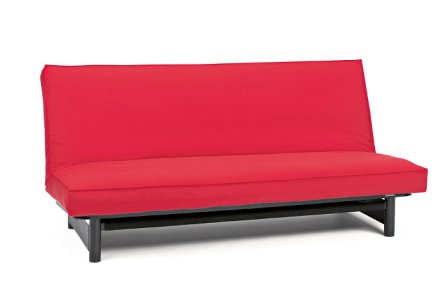 140 x 200 ( full size double bed )
Starting price from : €800.00
Fuji Black Frame ........................... €340.00
140 x 200 / Omega mattress ...... €380.00
Removable slip on cover cotton drill €80.00 or Add Removable Sharp red cover €195.00 as seen in top photo
Scroll through www.innovationliving.com to see the huge selection available.
we only stock a small selection of the fuji sofabeds.
Orders to supply 12 weeks for delivery / pick up if not in stock.
Delivery starts from €35.00 Nationwide.